Dear Players,



Today its been a good day. Like everyday almost in my life ;) hahaha...
One of the reasons why I'm so happy today, I found out there's a special and unique 'Person' who loves to read my BLOG ! I will tell soon who the person is ?
In fact, I'm the one who is more envy of what this 'Person' are, and accomplished in life. Multi talented, Stylish, Traveled and networked.. Nooo, I'm not talking about myself ;)

The reason why I have decided to make a post about this 'Person' today.
Its because I think, and respect this 'Person' a lot for being who he/she is to this world...
I think this 'Person' is a very good example of somebody who is really happy about him/her true self and don't give a damn about what the rest of the world thinks. And this 'PERSON' do it GOOD ! Ain't that wonderful and refreshing to see confident people sharing their love and happiness with others about their lifestyle etc...

We definitely need more of this unique people. I feel, I'm one of them ;)

What about you ?

Here is a photo I received from the 'Person' today on Myspace.com. After chatting some mails with each other on & off. Our UNDERSTANING between each others success and open mindess about life made us click right away.. Even though we haven't meet YET !

I strongly believe and hope we can & will become very good friends in the future, it feels like it has already started..

Definitely think you all 'PLAYERS' should visit this 'Person' Website and Blog. Its very inspiring & infomative indeed !

Please let me introduce to you all "PLAYERS".

Mr / Ms PABLO CHESTER the BLACK DIVA OF CREME DE LA CREME.

Here's the link for your viewing: CLICK ON THE COLOUREDLINKS !

PABLO CHESTERS PERSONAL WEBSITE

PABLO CHESTERS BLOG

CHECK IT OUT !




Heres my photo I received today from 'Pablo'.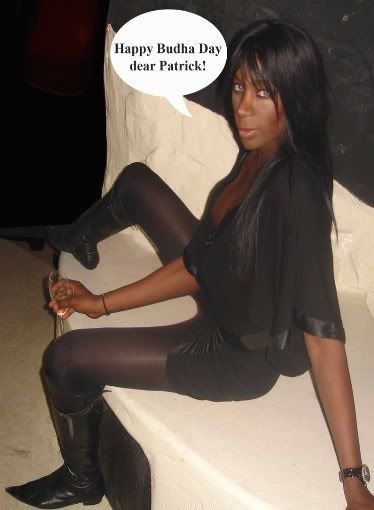 Here's my photo back for 'PABLO' showing my support and respect !



Video 'Pablo' made and featured on her blog PABLO CHESTERS BLOG
JUst wait until the end, its a great finish ;) heee....
P.S Age 18 and above only..

Cheers,
UNIVERSAL PLAYER