Dear Player.

Hope you are having a great weekend.
The other days Fashion Tv had docked their boat at the Klong tey Pier in Bangkok(thailand).
The fashion Tv Yacht is touring around the world promoting their brand and holding Fashion Tv model contests.
Fashion Tv has been a great source of inspiration and finding new ideas for a better modeling business.
This party though didn't go up to it expectations that people who attended was hoping for.
To me and I'm sure half of the boat agree on. The party sucked big time, with a bit of fun.
The most fun of all night was to meet ncie people down to earth with good party mood.
The negative about the party was. Not only did everyone had to buy for their own drinks, they even didn't have any good types of alcohol. No good beers or anything. They had actually gathered a Thai beer brand. Called "Chang Beer". Its actually not that bad beer to drink but a party like this should have variations. First I didnt take notice until my friend told me"Hey Patrick, read here". And it sad.. Light Beer on the tag.. Hahaha. what good party b sells light beer to the crowed. Have you ever heard puff Daddy serving his people Light beer ??

You right, I didn't think so !
That just itself sucks so hard. Except the poor drink and beers the party didn't have to offer. The Model contest sucked big time as well.. The dresses the girls had, was awful and horrible choice it looked like somebody pull down the curten from the yacht and stitched it together on the spot. On top of that that girls was not even beautiful, I could have done a much better casting for sure... I;m wondering though if the stylist got to keep his/her job after the event. I'm sure he/she did.
Most of the girls in the contest where from Eastern countries. People in the fashion Industry actually connect the eastern country models as prostitutes. I don't have anything against eastern country models. But this is just the true facts, everyone knows about.. The party lloked cheap almost all the way, the only thing that saved this horrible party. Was the dj, because the music, WAS GOOD !
People started to leave the party early. Only the drunken none stylish souls stayed and got them self more wasted on that Boat. If somebody would have asked me to attend this party again, Lucky for the people who where wasted, now I know why they where wasted.
THIS PARTY SUCKED,EXCEPT WHEN I MEET MY RIENDS !!!!!!!!!



So me and my friend P Jinny left the Yacht and headed to a more exclusive VIP party. My friend Harry's house.
Got our drunk, but our beautiful asses got home on time before people start looking weird at us ;)
Hope u having a great weekend.

P.S. Also check out my weekly post on Celebrity Dirty Laundry to find out about modeling markets in Asia.
Click on Photo.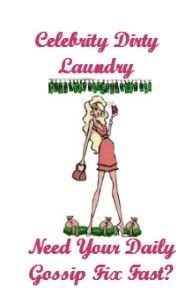 DonT forget to subscribe to the UNIVERSAL PLAYER.